NORTH WEST COLLEGE PSYCHIATRIC NURSING STUDENTS' ACHIEVMENT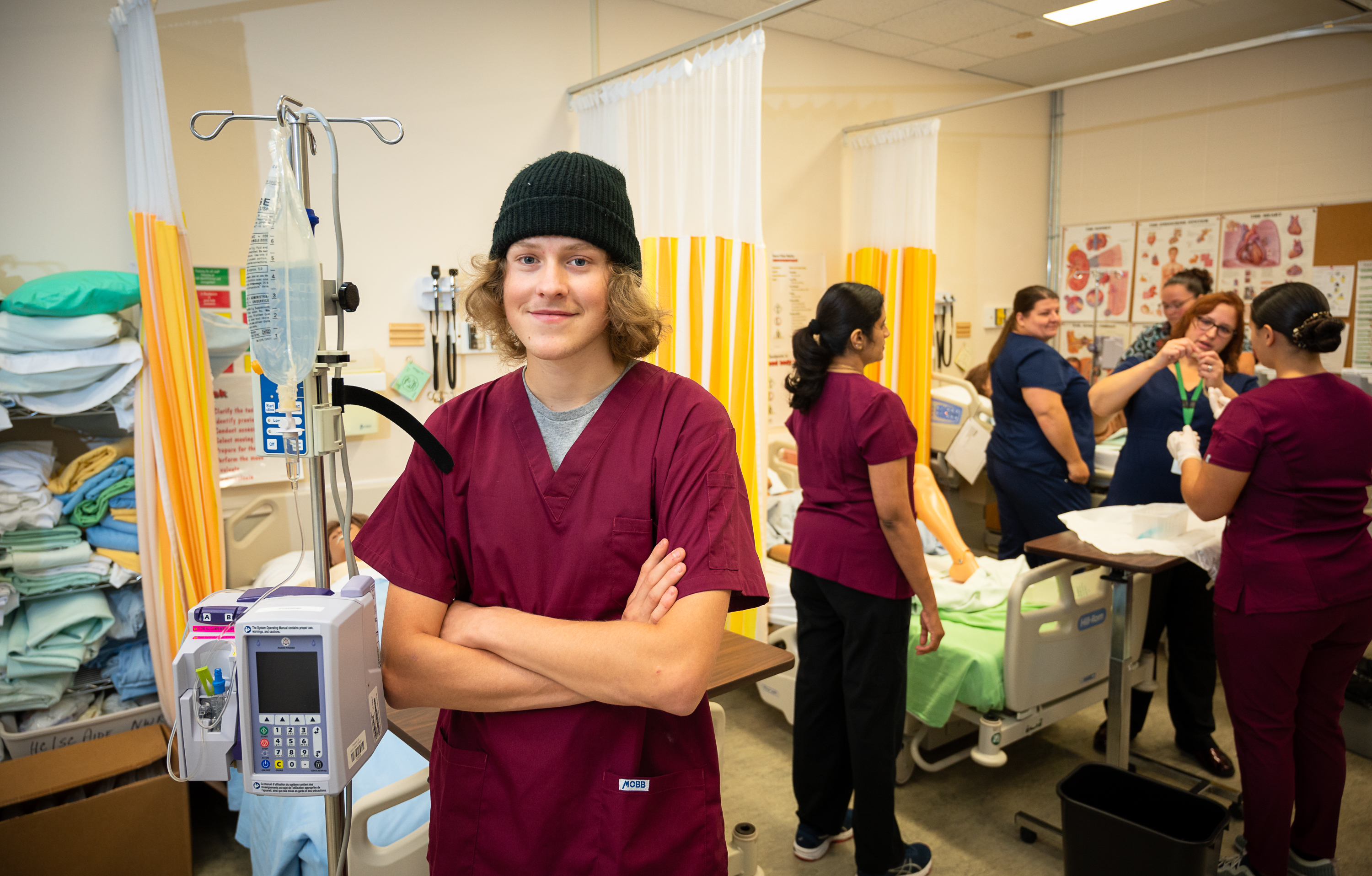 North Battleford, SK – North West College is very proud to announce that the first cohort of graduating psychiatric nursing students achieved a 91% pass rate on their national licensing exam.
These students completed their program in December 2021 and wrote their licensing exams in March 2022. The Registered Psychiatric Nurses Association of Saskatchewan (RPNAS) recently provided the cohort's results and congratulated North West College on this tremendous accomplishment.
In response to this success, Melanie Roberts, Director of Programs, congratulated the graduates and expressed pride in the students and staff. "We worked really hard to bring this program to the community and our staff invested in the students each and everyday. Congratulations to our first class of psychiatric nurses."
Dr. Eli Ahlquist, the North West College President, also congratulated the students, instructional staff, and regional partners for their dedication and commitment to the achieving success. "We are extremely grateful to our partners for their willingness to provide students with high quality learning experiences in locations like the Saskatchewan Hospital and local schools. This achievement would not have been possible without their support".
Psychiatric Nursing is a high demand profession. There is a local and national need for these critical practitioners, especially following the COVID-19 pandemic. This success is one of many examples of the education provided by North West College and its commitment to enhancing instruction to ensure the highest quality graduates.
A new intake of psychiatric nursing students is onboarded each September for this three year program. The fourth cohort will be starting this fall with an increased class size of 24 students.
For more information, contact:
Bryon Zanyk
Manager, External Development and Corporate Services
North West College
306.937.5132
bryon.zanyk@northwestcollege.ca